DOT MANDATED DRUG AND ALCOHOL TESTING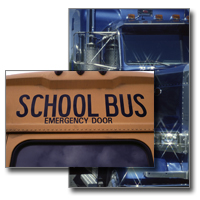 Forward Edge Associates can manage large and small companies DOT testing needs. Companies with ten or less drivers are encouraged to join the Forward Edge Consortium to meet government drug testing mandates for CDL drivers. For larger companies, Forward Edge can implement testing programs that fully meet government requirements, control testing costs, and keep the companies operating effectively.
Forward Edge Associates offers unsurpassed turnaround time on results, personalized customer service, and competitive prices to all clients requiring DOT mandated testing programs.
Forward Edge Associates is also experienced with required Pipeline testing, Federal Aviation Administration testing, RSPA testing and Coast Guard testing programs, which are also mandated by the Department of Transportation.
Forward Edge also offers low cost DOT physicals through our partnering Doctors in Lexington, Frankfort, and Owensboro.