EMPLOYMENT OPPORTUNITIES
As a growing company, Forward Edge Associates frequently has employment opportunities
Examples include: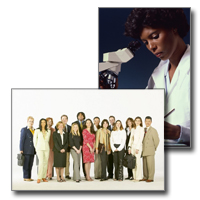 Part time specimen collectors:
Work with donors to obtain a urine, breath, hair or saliva sample following established chain of custody procedures. Hours available vary, but usually average between 10 and 20 hours weekly. Forward Edge Associates offers training needed to become a certified collector or Breath Alcohol Technician (BAT)
College Interns:
Forward Edge Associates offers paid and unpaid internships working in our organization for students needing this experience for college credit.
Sales & Marketing:
Forward Edge Associates offers to partner with anyone wanting to market Forward Edge Associates testing services, or start a new drug testing company in their area.