EMPLOYEE BACKGROUND CHECKS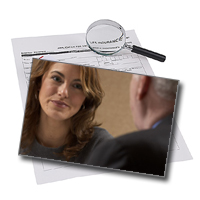 Forward Edge Associates offers an extensive background check for your current and potential employees. Background checks offer a significant amount of information that could determine whether or not a potential employee is right for your company.
Forward Edge Associates provides a high quality flexible background checking system powered by Validex, the quality leader for employment screening. Our background checks use a web managed system through a series of passwords and usernames to offer standard bundles of service to ensure consistency across the organization and can be made very flexible so that services can be ordered individually. Forward Edge Associates technical system will prevent claims of negligent hire, reduce the risk of fraud and protect your current employees.